Roasted Carrot Cake Applesauce
Posted by ANDREA YIU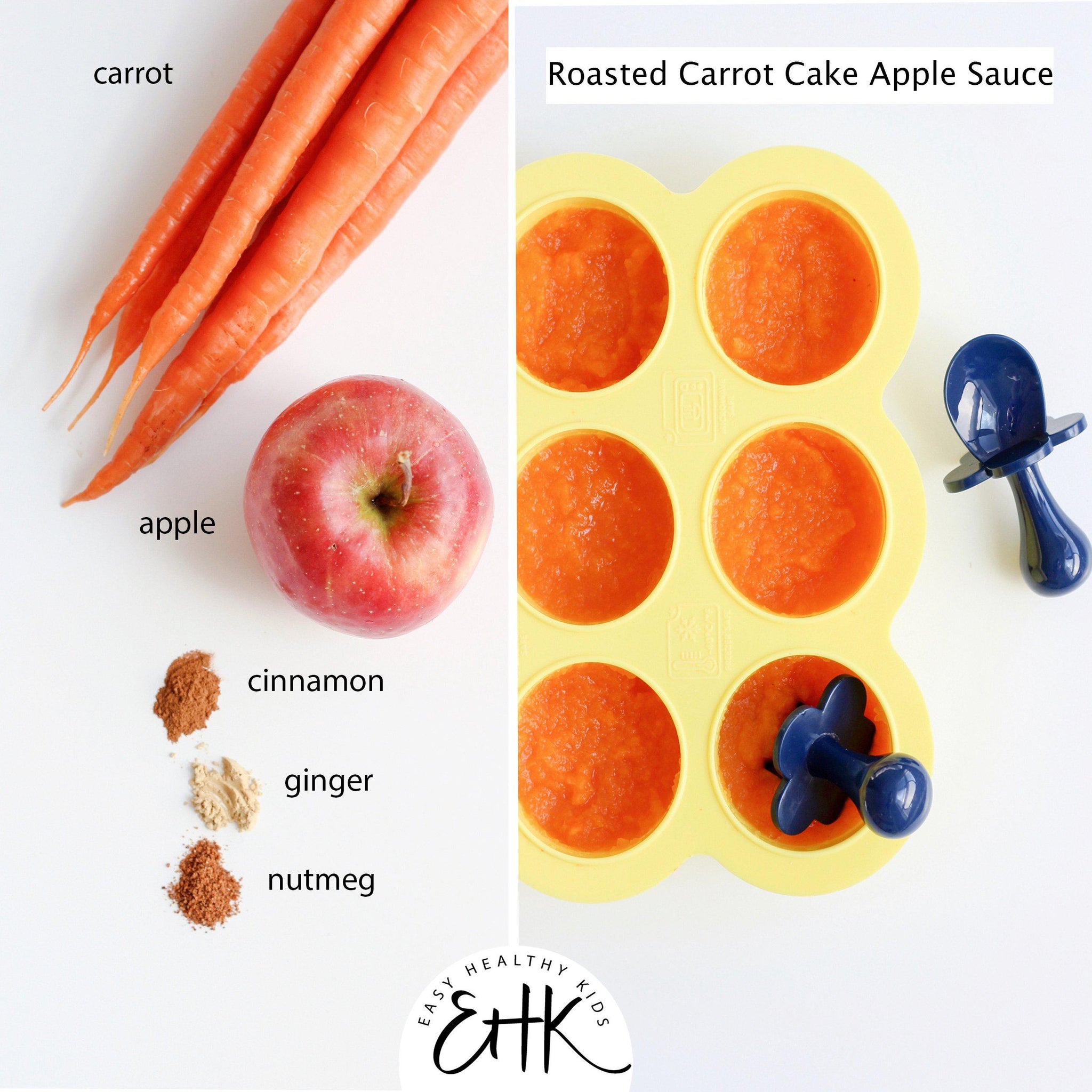 This recipe was created by @easyhealthykids. You can shop the utensils featured here. 
Homemade carrot applesauce that tastes like carrot cake! This dish is so simple to make and is great for batch cooking. You can freeze this in an ice cube tray and defrost in the refrigerator overnight for a quick easy side dish. Have you tried adding veggies to your applesauce? 
🥕Ingredients: 🥕
- 2 organic medium apples
- 3 organic medium sized carrots
- 1/4 tsp of cinnamon
- 1/8 tsp of nutmeg (grating a fresh nutmeg is best!)
- 1/8 tsp of ginger
- 1 cup of water
- pinch of turmeric (optional)
🍎Directions: 🍎

- Preheat oven to 375 degrees Fahrenheit.
- Wash, peel and cut carrots and apples.
- Sprinkle spices and grate nutmeg on both the carrots and apples and mix well.
- Place carrots on a sheet pan and cover with foil.
- Roast for approximately 25 minutes.
- Remove foil and add the apples.
- Roast for another 20 minutes, tossing halfway through.
- Place everything to a high powered blender and add water. Blend until smooth.
- Please allow to cool before serving. Place in individual servings to freeze.
Enjoy!