Protein-Packed Veggie Pasta
Posted by SHARDAE BENNETT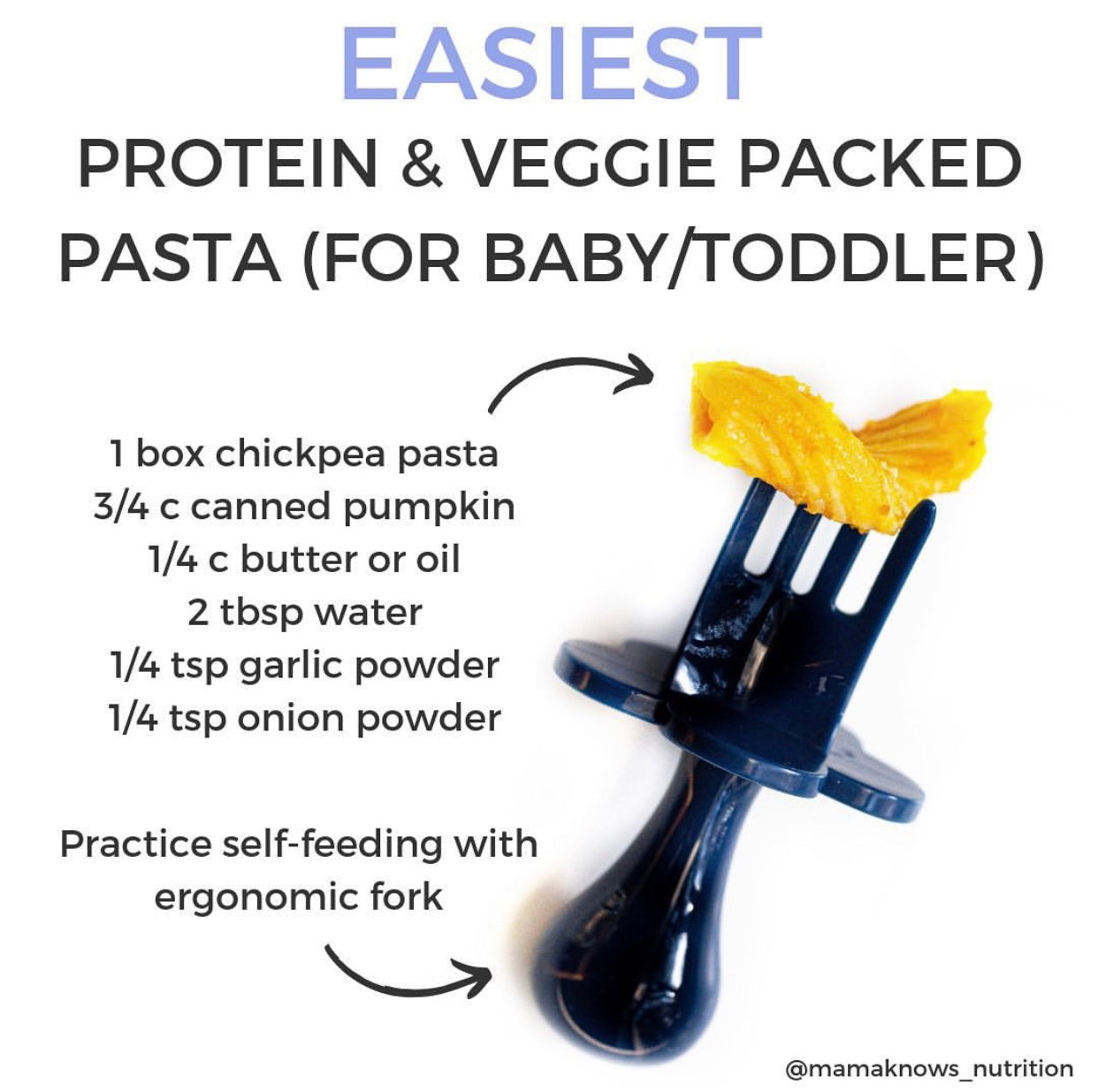 It's guest post time!  Check out this amazing recipe from Kacie Barnes at mamaknowsnutrition:

Easy as a box of mac and cheese- with more nutrients for your little one. (Don't forget to practice with utensils- even your baby can start with @grabease!) ⠀
⠀
Okay, you guys- THIS is my go-to meal for my little ones when my energy is low and my fridge is getting bare.⠀
⠀
The natural sweetness of pumpkin adds a flavor they love, and I like switching it up from tomato sauce (mostly because pumpkin stains aren't as brutal as tomato stains).⠀
⠀
You can make this totally dairy free by using avocado oil in place of the butter!⠀
⠀
Simple Pumpkin Pasta⠀
Instructions:⠀
⠀
Cook 1 box of chickpea pasta (I used @eatbanza) according to package instructions. (For baby, do not salt cooking water.)⠀
⠀
While pasta cooks, microwave 3/4 cup canned pumpkin purée, 2 tablespoons water, 1/4 cup butter or oil for 30-60 seconds or until butter is melted. Stir together, add 1/4 tsp garlic powder, 1/4 tsp onion powder, and add salt to taste (but skip the salt for baby under 1 year old).⠀
⠀
Drain pasta and toss with sauce.⠀
⠀
Serve with a @grabease fork for your little one to safely practice feeding themselves with utensils!