Eat the rainbow 🌈 with grabease!
Posted by SHARDAE BENNETT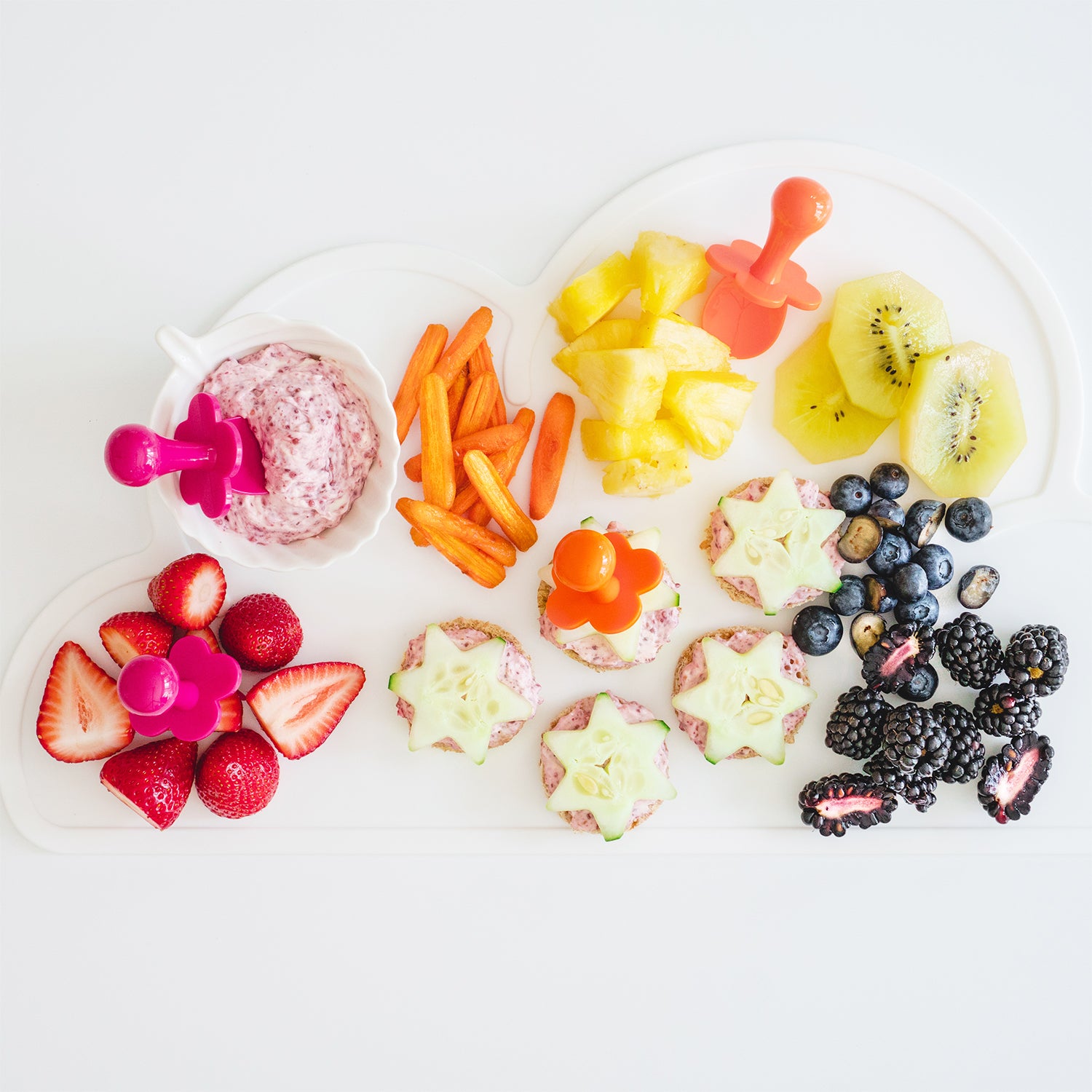 Make these easy kid-friendly English tea sandwiches, and let your little one chose what to top from the rainbow of food. I used cucumbers as an example here, but you can use any topping of your choice. My family was a fan of pineapple and blackberries.
Cute utensils featured in the video: https://grabease.com/collections/utensils/products/grabease-utensils-think-pink

.
❤️ Red duo chia jam
✔️ 1/2 cup frozen raspberries, thawed
✔️ 1/2 cup frozen strawberries, thawed
✔️ 2 tbsp chia seeds
✔️ 3 tbsp maple syrup
👉🏻 mash raspberries and strawberries with a fork. Mix in chia seeds and maple syrup. Put it in an airtight container and let it sit overnight.
.
💗 Sandwich spread
👉🏻 Mix equal parts red duo chia jam and cream cheese
.
🧡Roasted carrots
✔️ 2 cups halved baby carrots
✔️ 2 tbsp olive oil
✔️ 2 tbsp maple syrup
✔️ pinch of salt
👉🏻 Drizzle olive oil on carrots and mix well. Mix in maple syrup and salt. Lay the carrots on a baking sheet lined with parchment paper. Bake in a 350 F oven for 30-40 minutes.
.