Ask Our Expert: How to Offer A Pre-Loaded Spoon
Posted by ANDREA YIU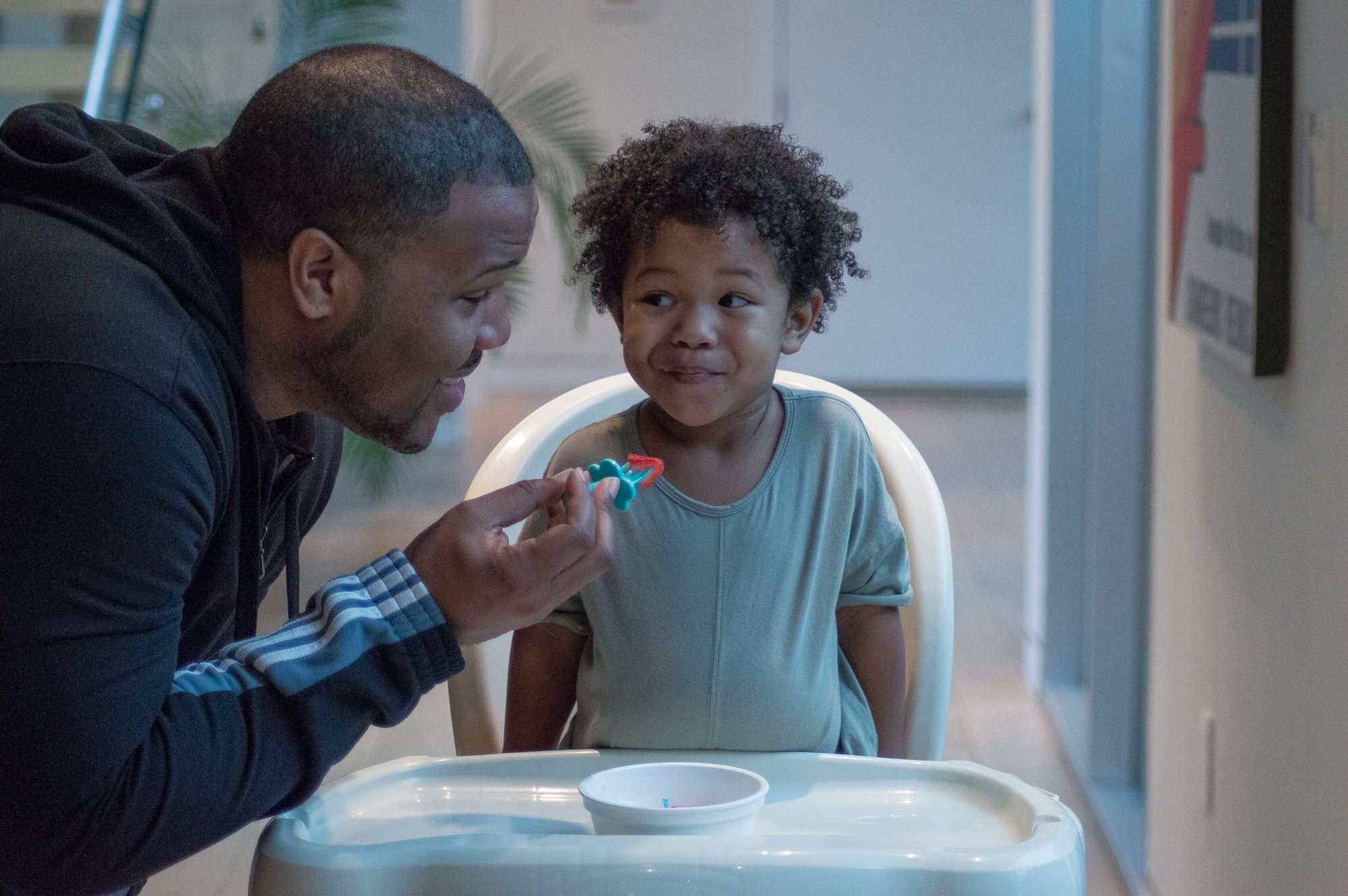 In collaboration with @mymunchbug_melaniepotock.
When baby is practicing fine motor skills, it's important that we set her up for success by minimizing frustration and offering right-sized utensils.  When offering a pre-loaded spoon, make the handle the only part baby can grab and position it upright, as shown in the post.  The @grabease spoon is an ideal  tool for this technique, because you can hold the choke-shield between my thumb and forefinger, setting baby up for success by exposing the entire ergonomic handle for that sweet little fist to grab.  
Angle your hand to match the angle of baby's too.  The less that baby has to rotate the wrist at first, the easier it will be for beginner eaters to bring the yummy food via the spoon directly up to the mouth.  Over time, baby will develop more independence and wrist movement, because she has learned that there is a delicious bite waiting on the end of the spoon that you have offered.
Spoons with long, skinny handles aren't ideal for self-feeding, because they are made for the parent's hand, not baby's.  Offering right-sized utensils from an early age boosts along natural feeding development because baby gets more practice from as early as 6 months.  If you'd like to wait a bit, that's ok too, but since baby can already bring toys to mouth, there's no developmental reason to wait.   Boosting fine motor skills and self-feeding is so much fun – thanks for sharing this post and sharing the love!