Very Pink Beet Hummus
Posted by ANDREA YIU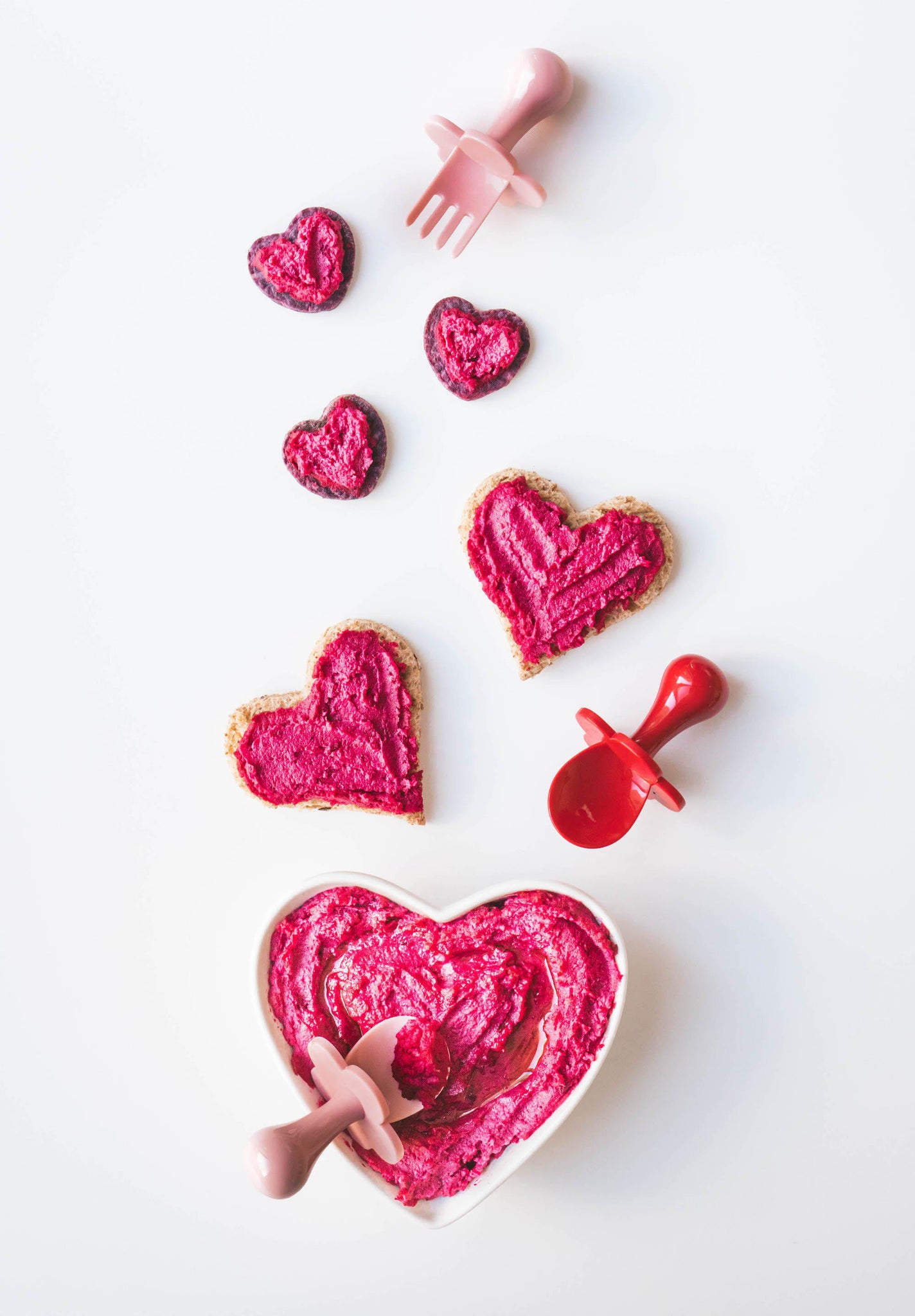 Here's a simple classic beet hummus recipe that is also kid-friendly! A little bit of roasted beet turns this hummus into a beautiful pink color without overpowering. Serve it on whole-wheat bread toasts or sweet potato toasts for a delicious snack.
This recipe was created by @easyhealthykids. You can shop the utensils featured here.
Ingredients:
1/2 roasted medium size beet
15.5 oz chickpeas, washed and drained
1~2 cloves of garlic
3 tbsp tahini
juice from 1 lemon
1/4 cup olive oil
Instructions:
Roasted Beets
Preheat the oven to 400F. Trim the stems leaving about a couple inches. Wash the beets and pat dry. Wrap the beets tightly with parchment paper. Place them on a baking sheet and bake for 50-60 minutes until the beets are soft enough to pierce with a fork. Once the beets are cooled, peel the skin with a paring knife.
If using canned beets, the color will be less pink and browner.
Start with 1/2 roasted beet and one clove of garlic, and add more to your desired taste.
Place beet, chickpeas, garlic, tahini, the juice from a lemon in a food processor. Blend until smooth. You might need to stop the food processor and scrape down the sides a few times.
Add olive oil. (Add olive oil at the end to avoid over-processing it. Olive oil can turn bitter when over-processed.) Pulse until combined.
Add 1/2 tsp of salt for older kids.
Enjoy! 
.