Sweet Potato Boat
Posted by ANDREA YIU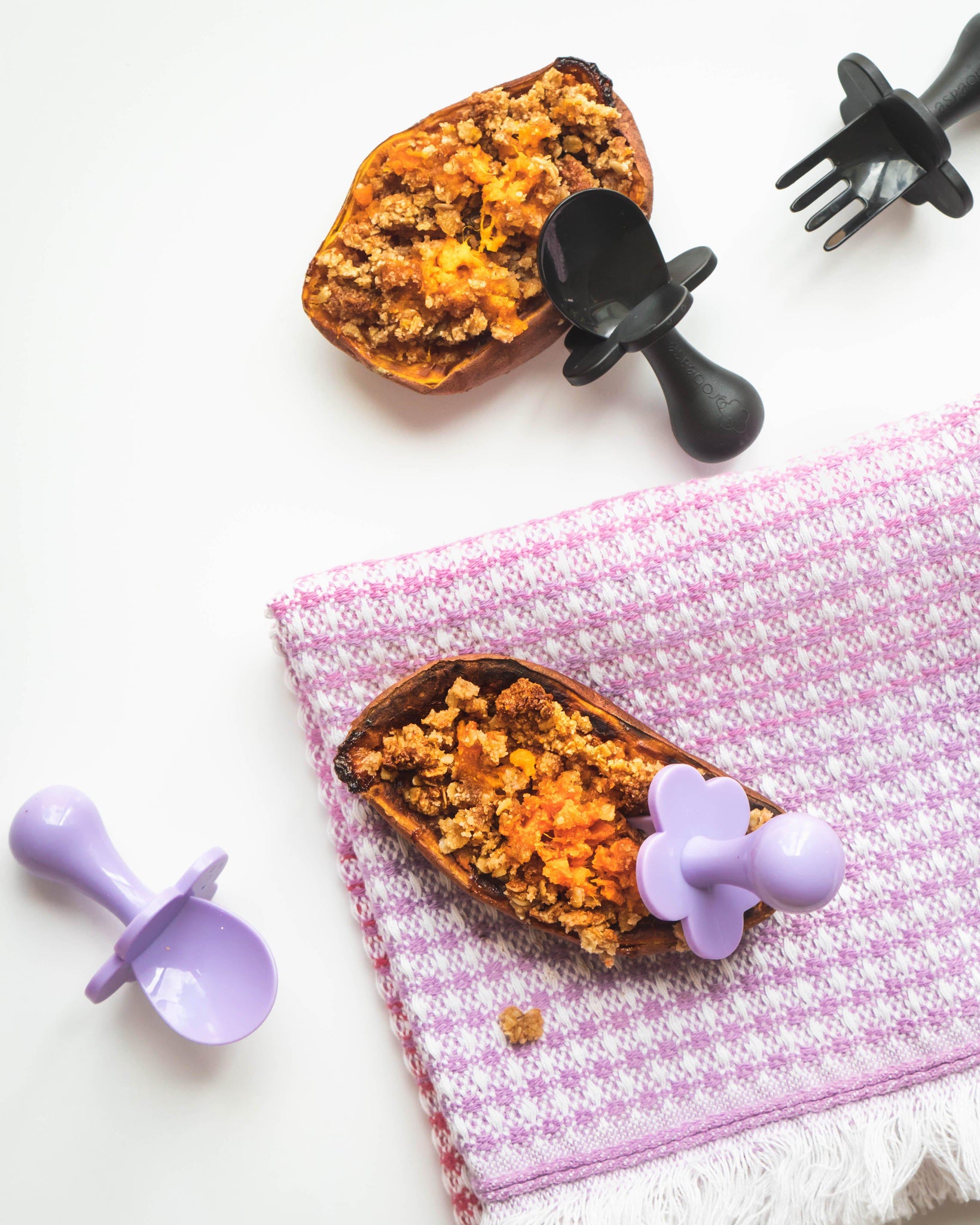 Yum! Not only is this recipe super nutritious and yummy- it's quick and easy to throw together. Say hello to your new go-to for lazy week night dinners!
INGREDIENTS
4 medium sweet potatoes

1/3 cup quick oats

1/3 cup almond meal

2 tbsp butter, melted

2 tbsp maple syrup

1/2 tsp cinnamon

olive oil
DIRECTIONS
Preheat oven to 400F. Position rack in the middle.

Cut sweet potatoes length-wise. Rub olive oil and place cut-side down on a baking sheet lined with parchment paper. Bake for 40 minutes.

While the sweet potatoes are baking, mix oats, almond meal, butter, maple syrup, and cinnamon in a bowl.

When the potatoes are baked, flip them. Gently mash sweet potatoes inside the skin with a fork.

Top the oat mixture on sweet potatoes. Bake for additional 20 minutes.