Have a Safe & Healthy Halloween!
Posted by ANDREA YIU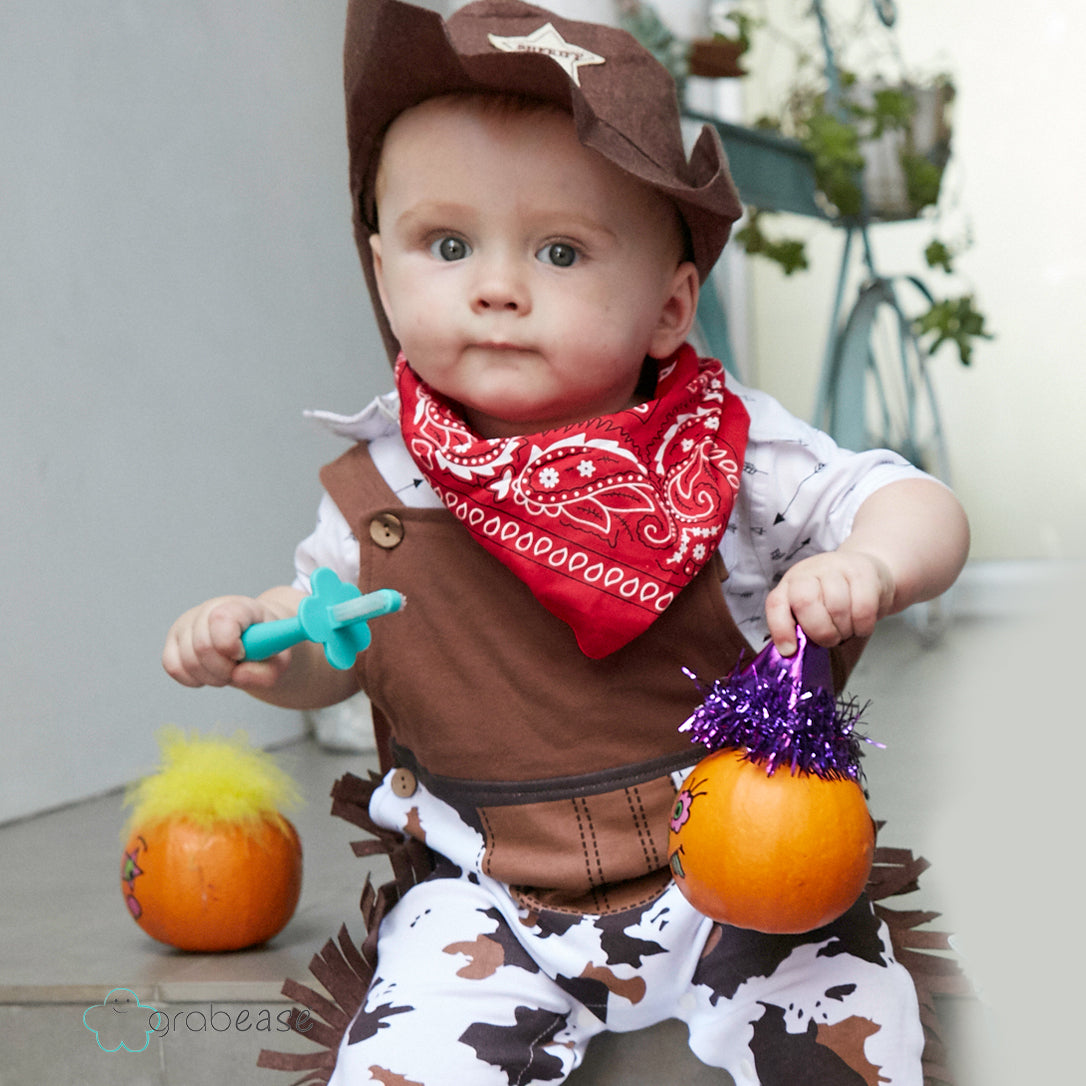 Halloween is right around the corner and we're all mentally preparing ourselves for the sugar highs (and lows), yelling at our kids to be careful crossing the street, and squinting to find their superhero costume amongst the crowd of dozens of other superhero costumes. 
We want to make things easier for ourselves this year and thought y'all might enjoy these tips too!
Costume Check 
-Double check your little's costume to make sure that it fits. Costumes with long hems or capes could be a tripping hazard. If possible, you can also convince them to go with face paint instead of a mask to prevent their vision from being obscured.
Local Haunts
-If you can spare about 10-15 minutes, chances are you'll be able to Google some local venues (such as malls, museums, block parties, your elementary school) that host trick-or-treat alternatives like trunk-or-treats. If you're feeling iffy about letting your kids and their friends walk through dark neighborhoods, these events are great options because your little ones can enjoy the fun of trick-or-treating but in the safety of an enclosed area with better lighting to keep an eye on your little ones. 
Glow Up
-Let's talk about glow sticks! No, not the ones from your days of raving in warehouses. You can pick up a fresh pack at your local Dollar Tree, Target, or Walmart. They're colorful, fun to snap, and an overall great way to keep your little one's costume lit up enough for you to be able to spot them once the sun goes down. 
Brush It Off 
-We all know, no matter how hard we try to portion our littles' candy consumption, that bag of sweet loot they come back with from trick-or-treating is going to be gone way too quick. Don't forget to remind your little ones to brush their teeth after eating their candy. Long story short, sugar sticking to your teeth leads to plaque. If left unattended, cavities will eventually form. 
Plan B
-Whether you don't feel comfortable with trick-or-treating at all, or your little one is just too young to be trick-or-treating, there are plenty of alternative options for you and your family to get in the Halloween spirit. A spooky movie night in is guaranteed to be fun. You can build a pillow fort for an even cozier time and gather some snacks to munch on throughout your marathon. If move marathoning isn't your thing, there are also outdoor activities such as visiting a pumpkin patch or or going on a hayride! The options are vast.