Happy National Oatmeal Day!
Posted by ANDREA YIU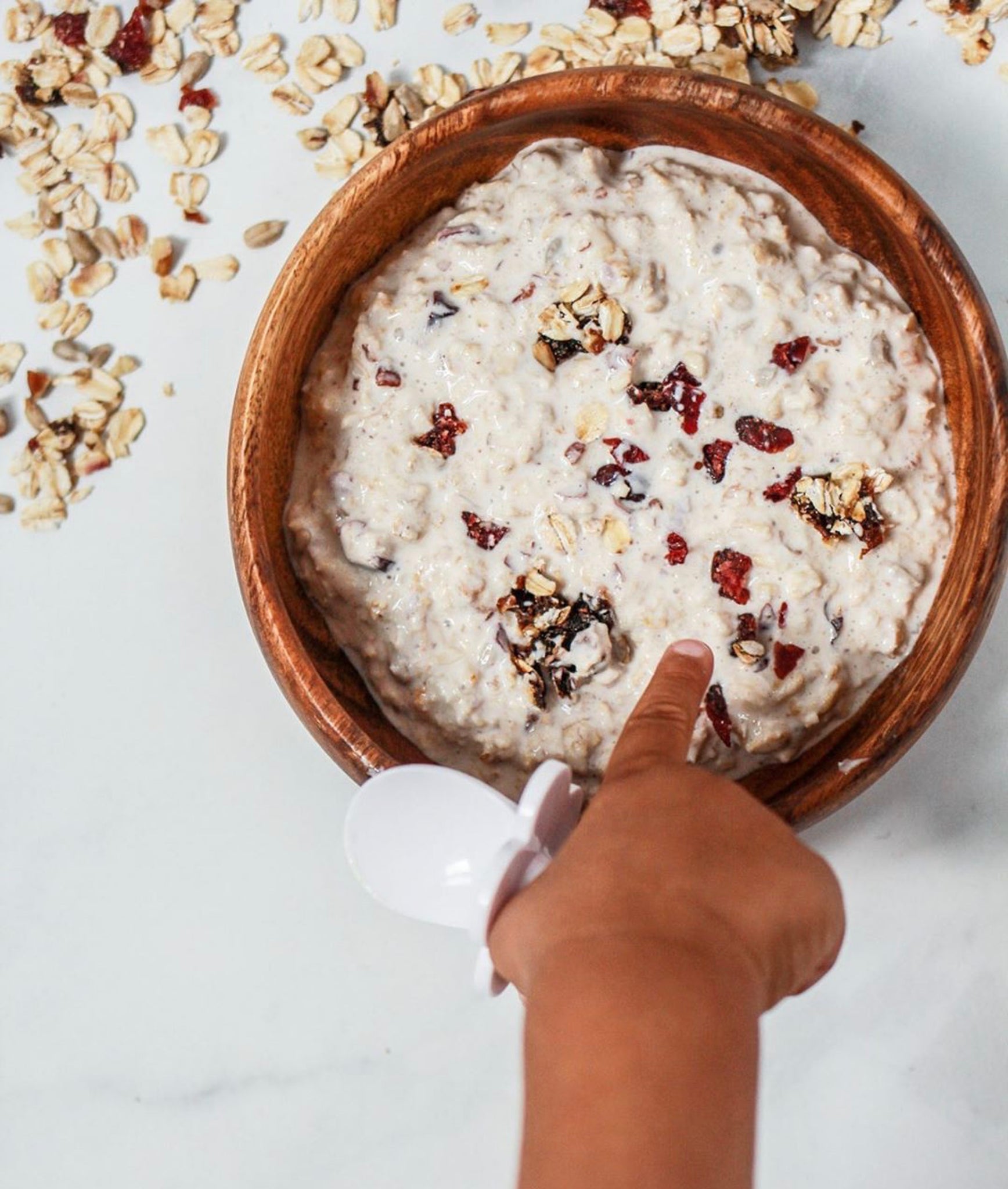 It's National Oatmeal Day! Here at grabease, we know mealtime can be a struggle so we love foods that are nutritional, quick, easy, and customizable. What we love about oatmeal is that it literally checks off everything on that list; you can toss practically any kind of topping on or into some quick oats and it'll be delicious. My personal go-to is a scoop of almond butter mixed into the oats, topped with honey and banana. But, if you're looking for something different, here are 3 unique oatmeal recipes we think you and your little ones will be able to enjoy together. Whoever called oatmeal "boring" clearly wasn't aware of its full potential. 
SMOOTHIES
Smoothies! Yes, you read that correctly. If you're using a high-powered blender, throwing 1/4 cup of raw oats into your smoothie will definitely help with keeping the texture nice and smooth. But, you can definitely still enjoy this recipe with any kind of blender you have on hand. 
Ingredients
1/4 cup uncooked oats 

1/2 medium frozen banana

1/2 cup plain yogurt

1/2 cup frozen berries 

3/4 cup milk of your choice 
Instructions
Place all ingredients into a blender and blend until smooth. Best if enjoyed immediately. 
What we love about this recipe is that you can substitute ingredients, like milk, yogurt, and berries, for others that you love more or fit your diet better.
SAVORY
Next up is this cheesy broccoli oats recipe adapted from Melissa at simplywhisked.com. (We simplified it for an even shorter prep time but check out Melissa's original recipe here if you aren't short on time.) I actually didn't even realize that people enjoyed savory oats until about a year ago and my life has been forever changed! 
Ingredients
1 1/4 cup whole milk

1 cup old-fashioned, rolled oats

1/8 teaspoon salt

3 deli slices mild cheddar cheese

1 cup finely chopped broccoli florets, steamed
Instructions
In a saucepan, heat milk until simmering. 

Add oats, salt, and cheddar cheese. Heat, stirring frequently, until oats have softened, cheese has melted, and most of the milk has been absorbed.

Stir in steamed broccoli pieces.

Allow oatmeal to cool slightly before serving.
SWEET
Last but not least are these easy 5-ingredient oatmeal cookies from Steph at flavorfromscratch.com. We love how minimal the recipe is, yet just as yummy as cookies that would take double the time to bake. As she notes, though, please check with your doctor before giving honey to your infant or baby!
Ingredients
1 ripe banana, mashed

3/4 cups old-fashioned rolled oats

2 1/2 tablespoons smooth peanut butter 

2 teaspoons honey

1/2 teaspoon cinnamon
Instructions
Preheat oven to 325 degrees Fahrenheit.

Mix together all the ingredients in a medium bowl.

Scoop heaping tablespoons onto a parchment-lined baking sheet. The recipe usually makes about 9 to 10 cookies, depending on how big you want them. Flatten and shape slightly (since they will not change shape at all while baking).

Bake for 13-15 minutes, or until the tops are no longer shiny and they feel dry to the touch.

Let cool on the cookie sheet for 2-3 minutes before cooling completely on a wire rack.

Enjoy once cooled, or they will keep for a day or two in an airtight container.