Gingerbread Overnight Oats
Posted by ANDREA YIU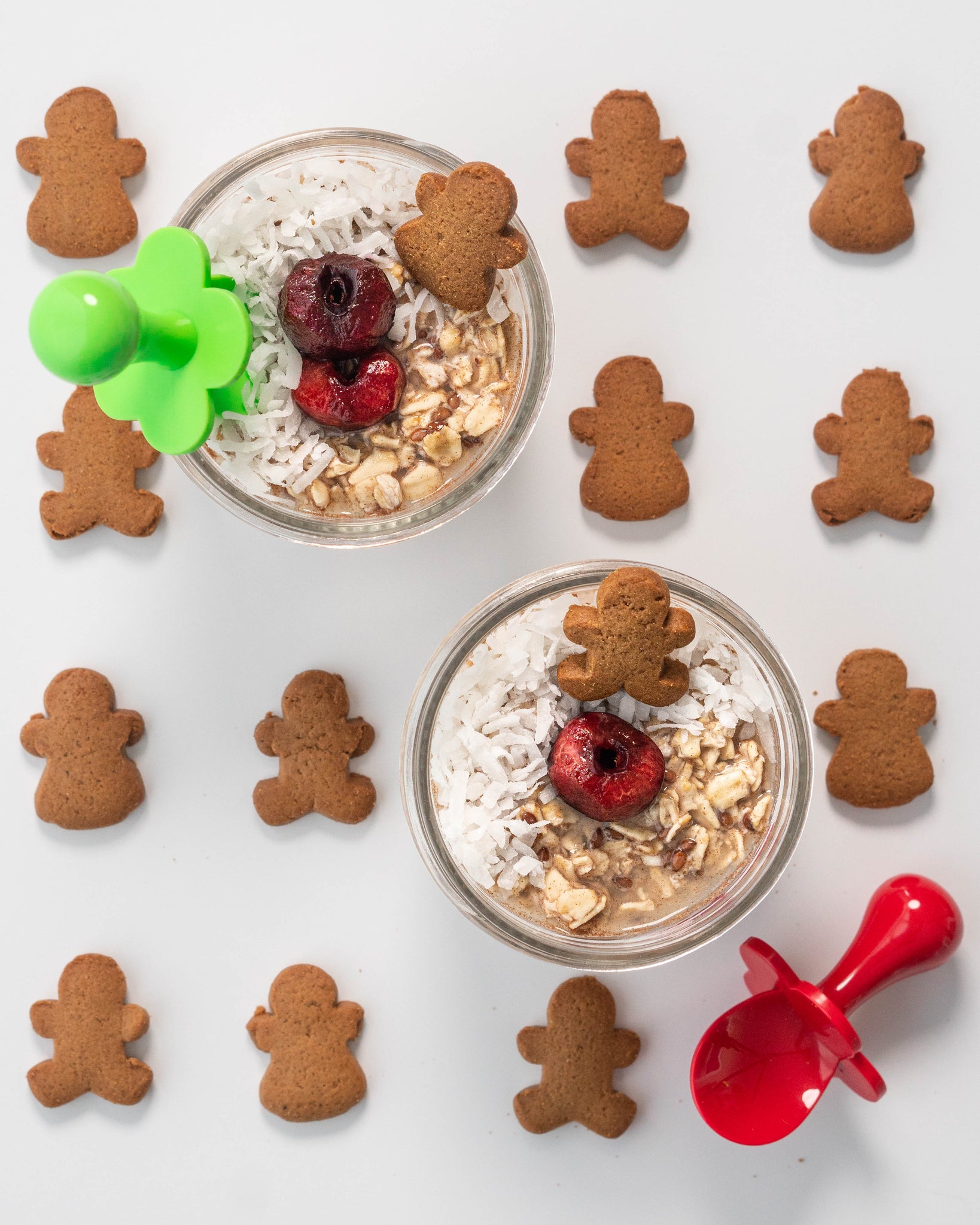 This recipe was created by @easyhealthykids. 
Shop utensils featured here. 
The beauty of this recipe is in its simplicity. There are literally only 3 steps, perfect for parents with little time on their hands!
Ingredients: 
✨1 cup old-fashioned rolled oats 
✨1 cup whole milk
✨2 tbsp maple syrup
✨2/3 tsp ground ginger
✨2/3 tsp ground cinnamon
✨Pinch of ground cloves 
✨(Optional) 1 tbsp flaxseed
Instructions: 
👩‍🍳 Add all ingredients into a container with lid. 
👩‍🍳 Shake well to mix. 
👩‍🍳 Refrigerate overnight. 
(Optional) Feel free to add some fruits or additional toppings. 
Enjoy!