Creative Ideas for an Indoor Easter Egg Hunt
Posted by ANDREA YIU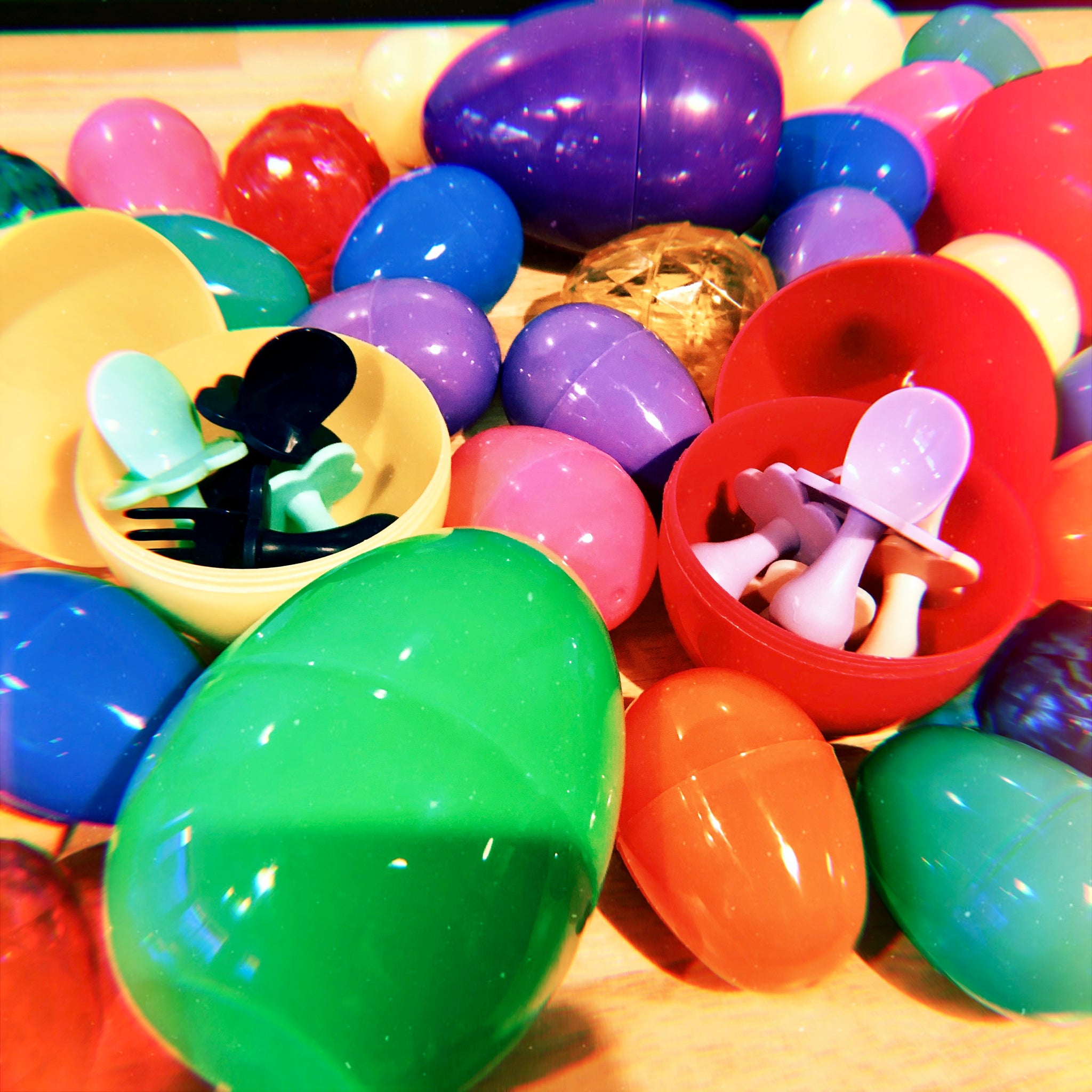 This year's Easter is probably looking a liiiittle different for everyone but that doesn't mean it has to be cancelled entirely! Your family can definitely still enjoy an Easter Egg Hunt by getting creative. Here are a few ideas that everyone will be sure to enjoy. 
HUNT IN THE DARK
Wait til night time or close the curtains for a unique spin on Easter. Use props like flashlights and glow sticks! You can even purchase glow-in-the-dark Easter eggs like these.
LEAVE CLUES
Add clues to each egg that lead to a grand prize! Instead of focusing on quantity of eggs, you can turn your egg hunt into a treasure hunt. This way, your kiddos are more inclined to work together as a team and can enjoy the grand prize together as well. 
PARENTS' TURN
Your kiddos will love role switching and watching you hunt for the Easter eggs this time around. Bonus- you'll get to feel like a kid again! When was the last time you hunted for an Easter egg? 
SWITCH UP THE PRIZES
Forget candy! Raffle tickets, toys, and even grabease make unique Easter egg fillers. Check out our eggs-clusive Easter bundles here to up your Easter game. (Each bundles comes with a FREE jumbo Easter egg.)
Tag #grabeasekid or DM us on Instagram or Facebook to share your indoor Easter egg hunt with us and get featured!