4 Ingredient Egg Cups
Posted by ANDREA YIU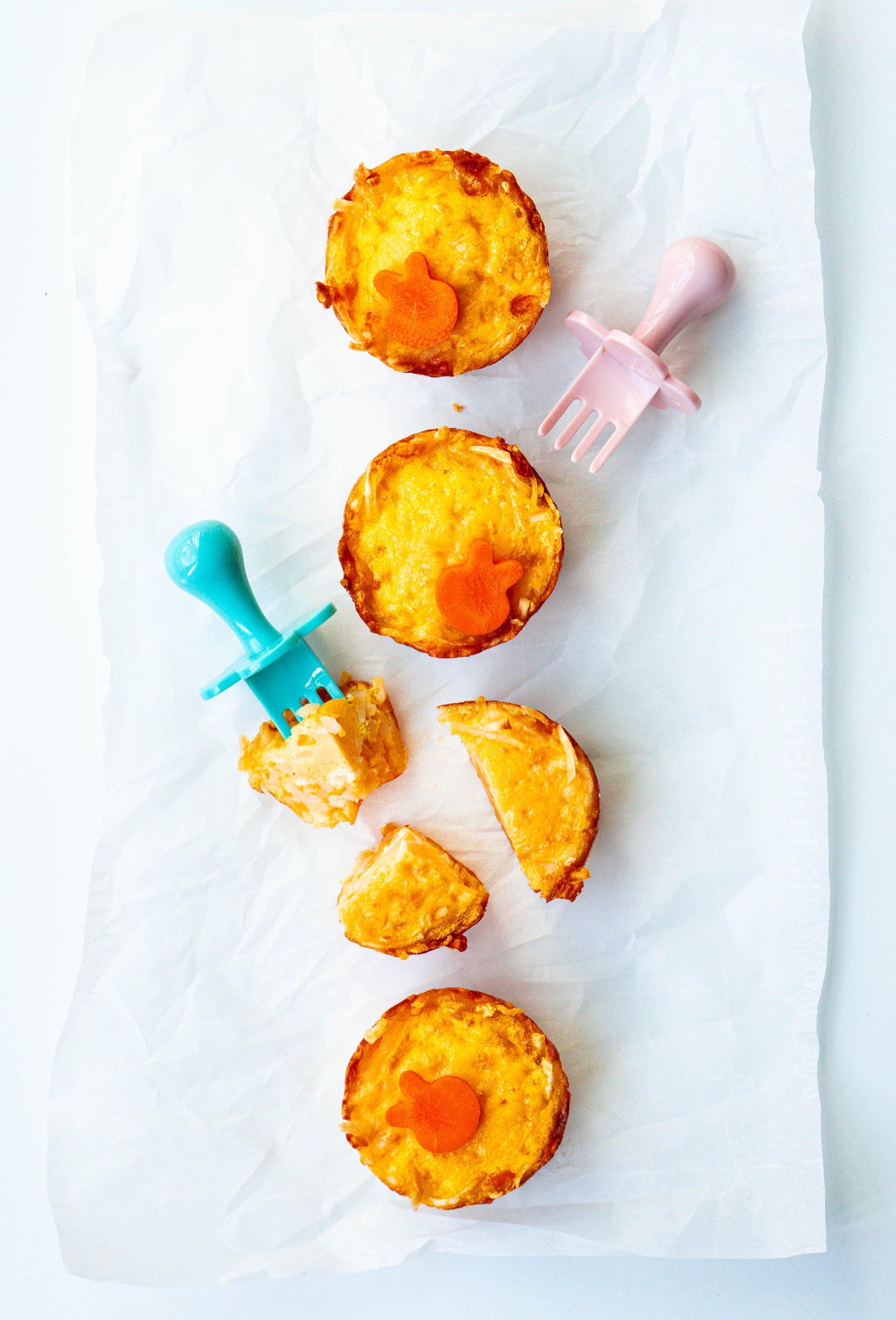 These deliciously soft egg bites require only four ingredients and are perfect for a quick breakfast (or lunch or dinner, honestly!) Cut and serve them with grabease baby fork to get your little one practice fine motor skills. 
Ingredients
16 oz frozen shredded hashbrowns, thawed
1 cup shredded cheddar cheese
6 eggs
1 cup heavy whipping cream
(optional) 1/2 tsp salt for older kids
Steps
Position rack towards the middle and preheat the oven to 400F.
Grease a muffin tin. Mix hashbrown and cheese. Divide the mixture into 12 muffin tin cups forming a nest.
Bake for 15 minutes.
Take out the muffin tin from the oven and reduce the oven temperature to 374F.
Whisk eggs and heavy whipping cream to combine. Pour the mixture into the nests. Bake for 20 minutes. Cool in the pan for 10 minutes.
Enjoy!